I've gotten very behind on reviews over the last few months. My goal was to slowly get caught up again but it isn't working. When all else fails, make a new plan!
New Plan: I'm going to write up quick thoughts on a bunch of books over the next few days until I get completely caught up and then I'll (hopefully) be able to stay current again. *crosses fingers*
Super Mini Reviews
Towers of Midnight
,
by Robert Jordan and Brandon Sanderson
- I loved this one even though it was different from the previous book in the series (The Gathering Storm). For one thing, it focused heavily on one of my favorite characters: Perrin. I also liked that we're finally starting to see the whole epic story coming together. I can't wait for the final book! (861 pages)
The Prayers of Agnes Sparrow
,
by Joyce Magnin
- I was looking for a light fun read and thought this would be it. It was, until about halfway through, at which time it took a rather dark turn. The book wasn't bad but it was definitely NOT what I was expecting nor what I wanted it to be. Still, I loved the characters and thought they were very real - they were my favorite parts of the book. I got this from BEA last year and it took me until January to read it ... oops! (398 pages)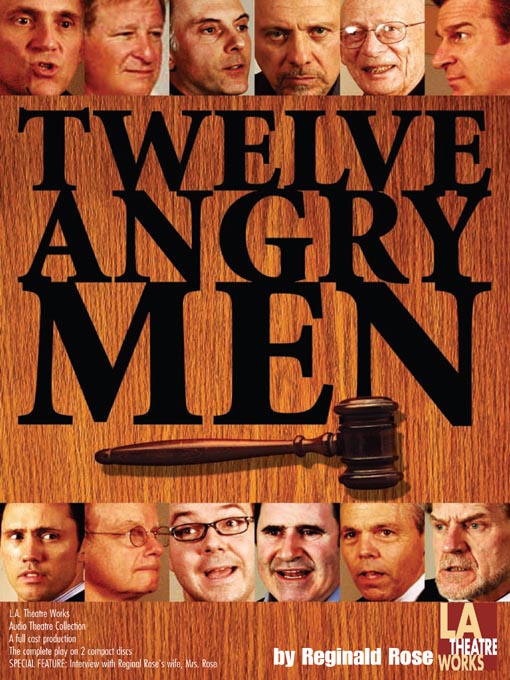 Twelve Angry Men
,
by L.A. Theater Works
- This was a fascinating story. When you have twelve people stuck in a room arguing over the fate of one person things can get rather interesting. If you have a chance, definitely listen to this short play - it's worth your time. (1 hour, 50 minutes)
The Tortilla Curtain
,
by T.C. Boyle
- This book gave me a lot to think about regarding illegal immigration. It's a complicated yet simple story of two families living in California and the ways that their lives intersect. These families couldn't be more different yet I identified with both of them in some way. I'm definitely interested in checking out more by this author! (11 hours, 47 minutes)
Ok, that's all I've got for now! Has anyone read or listened to these? What did you think of them?